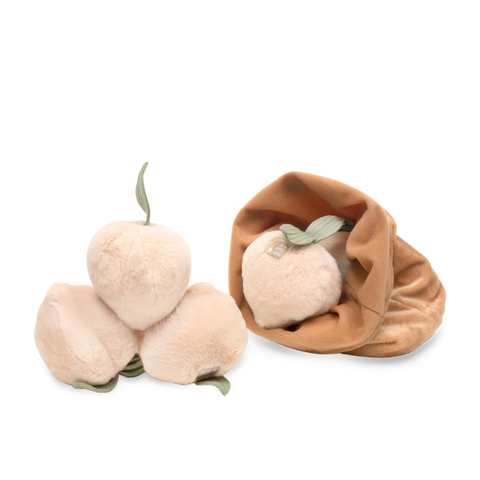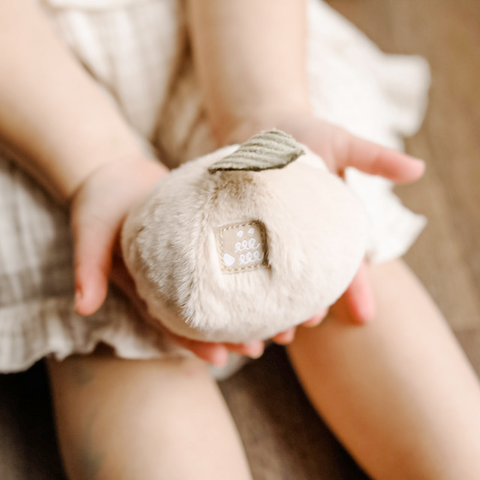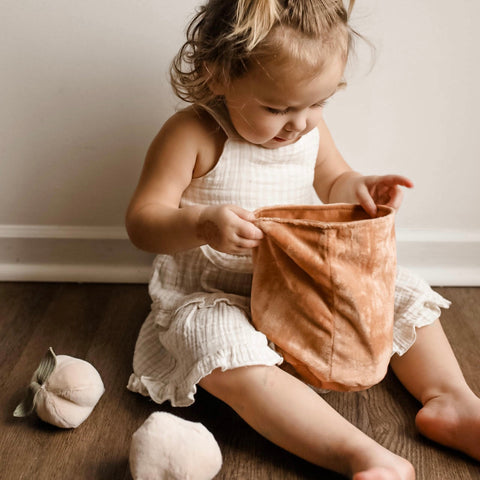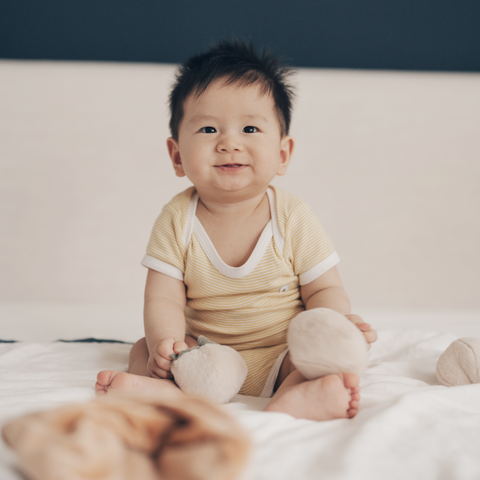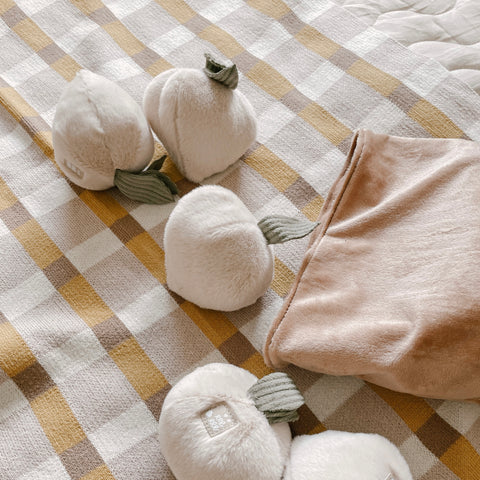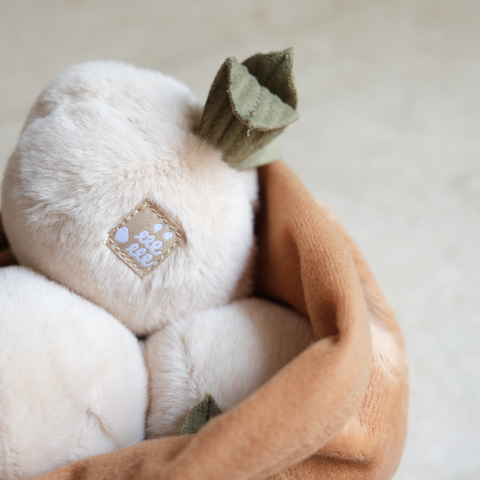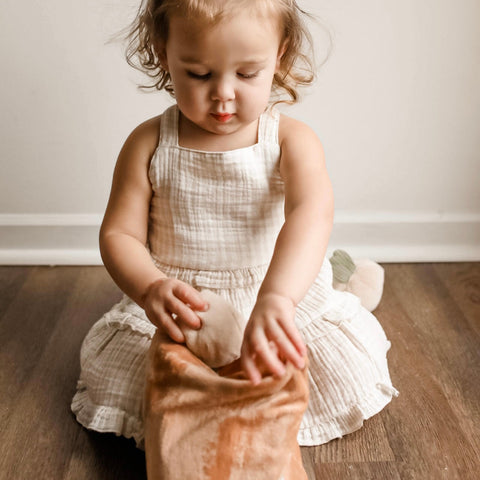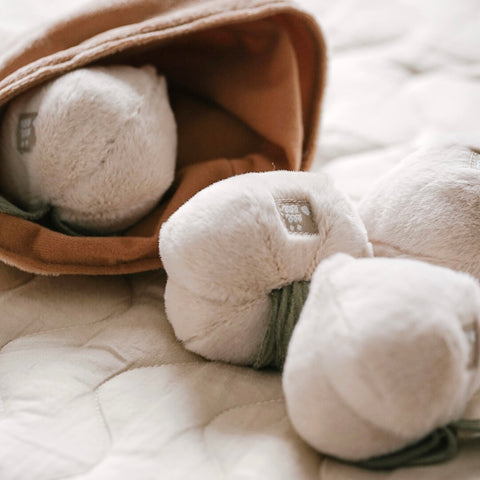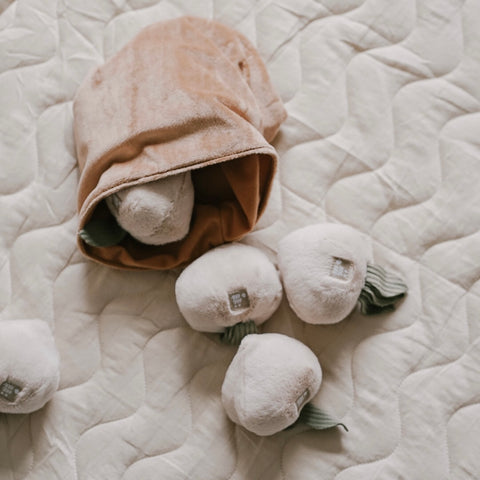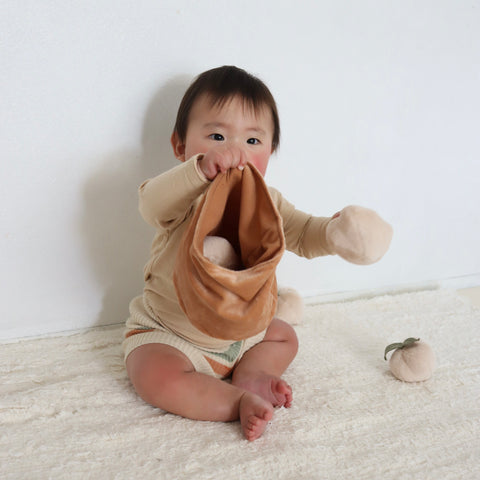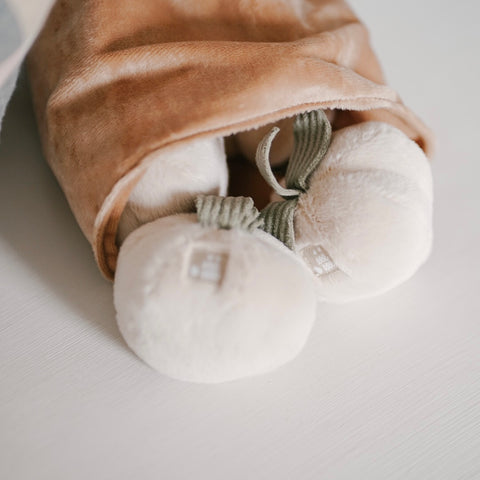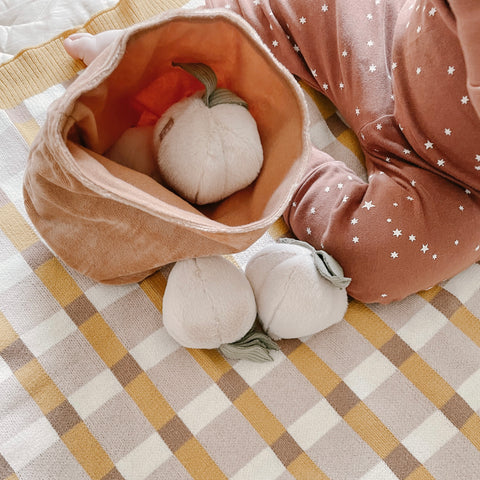 MOMO
count + toss play set
Anyone could easily fall in love with this darling peach counting play set. Each peach is made with a soft low pile faux fur with bell balls inside, and has a different count of leaves from 1 to 5 so you can use them as a teaching tool for counting in the future. By guiding your child to notice the difference between the peaches, they can also practice visual and mental focus.
The fruit sack that comes with it not only encourage your little one to pick up and collect after play, forming a great habit, but also let them practice throw in a little game too!

Approx: 6 x7 "  - momo: 3.5x3" 
Material
all fabric + internal fills of our play materials are safety tested to be free of toxins or heavy metals
Care Instructions
machine washable on cold in was bag with similar colors, reshape before tumble on gentle or line dry, do not soak
Instructions
wash before first use
create memories together and always supervise play ;)