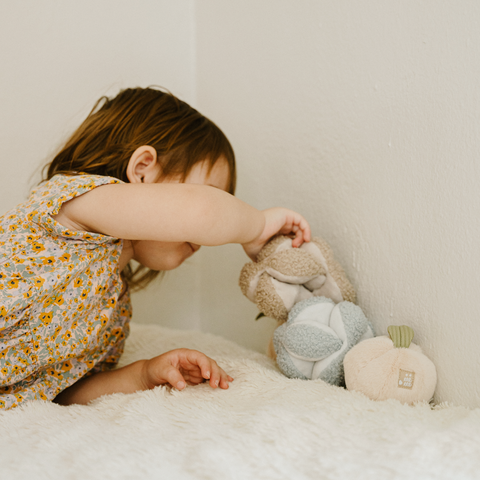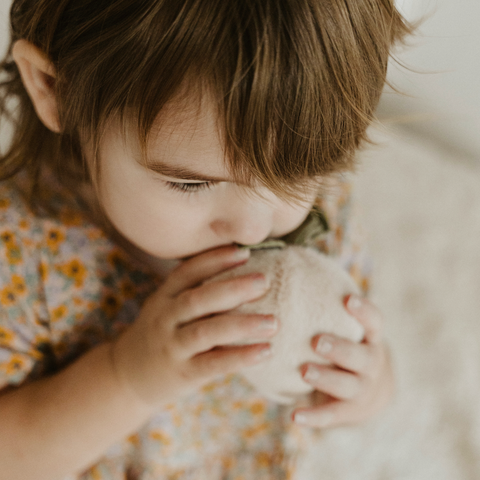 Those little feet won't be little forever.
JOY + MAGIC
Raising a child is a precious and irreplaceable experience, andour products are here to enhance that for you and your family. From soft and cozy blankets that wrap your little one in warmth and comfort, to unique toys that inspire creativity and imagination, our products are designed to bring a smile to your child's face. Yes, they might be too young to remember but isn't one of the most joyful part of parenting being able to make magic for your little one?
made with love + care only
We understand that every moment with your child is priceless, and we strive to create products that not only support your child's development but also bring endless beautiful moments into your everyday life.
Your baby's development on our mind
Our mission is to support the development of children's independence, creativity as well as curiosity through play and by setting up a safe and encouraging environment for them to grow in. 
We are inspired by the Montessori philosophy that emphasizes the importance of providing children with a rich array of materials and experiences that support their natural development, and you can easily find that manifested in our slowly growing play collection.
Because your little one deserves only the best
Our products are designed for the ultimate comfort, incorporating ultra-soft baby grade fabrics that are safety tested to bring you the peace of mind. We believe that every child deserves the opportunity to learn and grow in a safe and nurturing environment, and we hope that our products can help support you in creating that environment for your little one.